Riverside County VTC Fact Sheet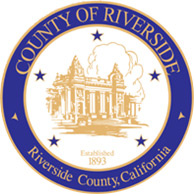 Riverside County Veterans Treatment Court (VTC)
Riverside County recognizes the profound honor and commitment of those who served in the United States Armed Forces. It is our mission to provide an interagency, collaborative treatment strategy for those veteran's in the criminal justice system using evidence based practices.
Our Veterans Court will increase public safety while improving the lives of veterans and their family by healing the physical and invisible wounds of those who have entered the criminal justice system as a result of their dedicated service.
Veterans' courts are hybrid drug and mental health courts that use the drug court model to serve veterans struggling with addiction, serious mental illness and/or co-occurring disorders. They promote sobriety, recovery and stability through a coordinated response that involves cooperation and collaboration with the traditional partners found in drug and mental health courts in addition to the U.S. Department of Veterans Affairs health care networks, the Veterans' Benefits Administration, and, in some programs, volunteer veteran mentors and veterans' family support organizations.
Riverside County VTC collaborative team supported VA Veterans Justice Outreach (VJO), Riverside County Mental Health (assessment), District Attorney (the peoples support)Public Defender (legal support), Probation (discipline and accountability) Mentor (Encourage, Guide, Friendship), Judge (Leadership) and Riverside County Department of Veteran Affairs (important resource).
1. Riverside County Veterans Treatment Court (VTC) information sheet link: http://www.riverside.courts.ca.gov/criminal/veterancourt_infosheet.pdf
2. Riverside County Service Members, Veterans & Their Families link: http://riverside.networkofcare.org/veterans/index.aspx
3. What are Veterans Courts information sheet link: http://www.courts.ca.gov/11181.htm
4. Veterans Administration (VA) Veterans Justice Outreach (VJO) link: http://www.lomalinda.va.gov/LOMALINDA/pressreleases/graduation.asp
5. Supreme Court Judge Mark Johnson link: http://www.pe.com/articles/court-637557-veterans-county.html
6. RS VTC Funding Grant EP article link: http://www.pe.com/articles/-718045–.html http://www.pe.com/articles/veterans-698336-program-court.html
7. RS VTC Graduation EP article link: http://www.pe.com/articles/-718045–.html
8. Riverside County Veterans Affairs link: http://veteranservices.co.riverside.ca.us/opencms/