Testimonials & Support Letters
Housing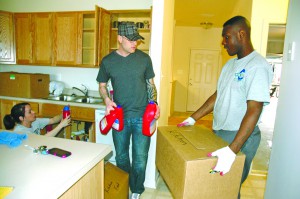 Reaching New Heights Foundation Inc. (RNHFI) assists Veterans that are transitioning from active duty and homelessness. Enabled through donations and grants, RNHFI will assist and refer Veterans with temporary and permanent housing. RNHFI will also partner with other Veteran organizations that are currently assisting Veterans with housing and transitional living.
Our future goal is to house Veterans on-site at a RNHFI property. RNHFI is currently networking and in collaboration with city and government agencies to accomplish this housing goal.
Partnerships-Resources
Reaching New Heights Foundation Inc. (RNHFI) currently networks and collaborates with America's Job Centers within the community. RNHFI also partners with other local VA and Veteran organizations, state and local agencies that provide Veteran Job Fairs and Workshops.
RNHFI also serves as a liaison and mentor for Veterans with the County of Riverside Veterans Court Program.
In addition RNHFI serves as an active member of the following city organization(s):
Eastvale Community Foundation
Eastvale Kiwanis
RNHFI future goals seeks through grants and donations to provide and on-site Resource Center in a Veteran housing unit that will allow Veterans to access to computers, internet, administrative support and counseling.
Outreach / Mentor Program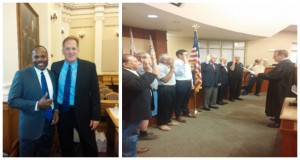 Honorable Michael Johnson Riverside County Superior Courts Judge of Veteran Court, and Mentor Gregory Coker Riverside County Veterans Court.
Honorable Michael Johnson administers the oath to 7 new Veterans court mentor at the Marietta City Hall after a Veterans Court mentor monthly camp.
The Press Enterprise Article
Superior Court of California County of Riverside Media Advisory (PDF link)
Gregory Coker receives the oath to become a board member on the City of Eastvale, Eastvale Community Foundation. Gregory will be responsible for the cities Military Banner Program.
Employment & Education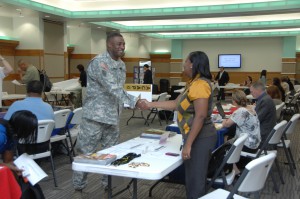 Reaching New Heights Foundation Inc.(RNHFI) offers psychological therapy, counseling, job training, and resources to make positive changes in the lives of Veterans and service members transitioning out of the military.
RNHFI currently participates as an active supporter of Cal State University, San Bernardino (The Institute for Research, Assessment & Professional Development) Neurofeedback program, which provides the Mental Assessment and treatment for various conditions associated with Veterans and the general population.
RNHFI currently provides education and employment assistance to Veterans by assessment and referral services to County and State Job Centers who assist Veterans with re-training, employment and education objectives.
RNHFI currently supports California State University, San Bernardino and their Veterans Success Center.
Current Projects
Reaching New Heights Foundation Inc. (RNHFI) is actively seeking donations/grants to support building or acquiring property to facilitate and house Veterans and their families, a resource center and education center is also part of the housing plan.
To assist in these projects, you can help in two ways,
Send your donation directly through our website below.
You Can
Help

Our

Heroes

For less than a cup of coffee, you can help make a difference in a a U.S. Veteran's life.
Please consider making a monthly, quarterly, or annual donation to RNHF.